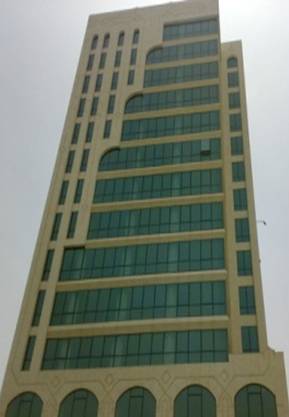 Alzain Mark is a typical service entity emerged from Alzain Firm, and it is an independent and specialized in providing entire services for customers in the registration of trademarks, drawings, industrial designs and patents. It is for sure authorized by Ministry of Industry and trade to practice such activities under license No. (2/27988) dated 19/05/2006.

Most importantly, Alzain Mark is run by a technical professional team administratively, financially and legally specialized to provide excellent services to customers as a result of great experience gained during working at Alzain Attorney Firm and Intellectual property service, which spent nearly a decade and odd , defending intellectual property rights and providing services of trademarks, drawings, and industrial forms registration through its well-qualified cadres. Actually, this formed a basic material in its service work besides other legal works provided by the firm to customers, and this work continued until recently the establishment of Alzain Mark as a service entity and an independent technical team in terms of managing and providing the service of registration trademarks, drawings, industrial forms, patents and other similar industrial intellectual property rights in addition to conducting legal and juridical procedures related to that service.




We are a law firm that provide legal services in the field of intellectual property in all its kinds starting from registration of trademarks, fees, industrial models and patents.

we offer also all their attendant services such as submission of objections and their responses and submission of grievances and their responses and also requests for trademarks deletion or desistance in addition to licenses relating to that and all legal actions in addition to recourses on the decisions of the Registrar General in courts.

In addition to the above, we take all legal measures in the face of violations and abuses through imitating any intellectual right relating to the client whether the right was a trademark , fees , industrial models or patent. Our legal services are not limited to the defense of industrial intellectual property rights but they extend to include literary intellectual property such as right of copyright and related rights and derived rights and digital works on the top of them such as computer programs and systems including workbooks of other property rights before various courts grades and types criminal, commercial and civic .

We are working in this field for more than ten years and we have a good career in the field of intellectual property defense and assistance. We have established a non- governmental civic voluntary organization that persevers to identify , care and patronize all aspects of intellectual property .

We have an outstanding management team that is specialized in transactions of trademark registration and managing its affairs through the specialized office which is Alzain Mark office which follow Alzain foundation for attorney and legal services that comes within the foundation specialized sections in intellectual property.

Note that our foundation is the leading foundation in this area and it has a sophisticated site in the heart of capital Sana'a. There ا is multiple information about the foundation can be found in the foundation website . We have official licenses in the field of services and law from the relevant authorities.

Note that the trademark registration fees that are found in the fees schedules include the official fees and our professional fees which means that those fees include all procedures from A to starting from electronic search for any similar trademark In addition to filling and enrollment and publication in the official journal and all other procedures until the issue of the final registration certificate which takes a duration between 8 to 12 months which is a very reasonable duration in comparison to registration transactions which take longer time in other countries .

Note that the duration of objections to trademarks according to the Yemeni law is six months from the date of publication for filling the mark in the magazine affiliated to the Ministry of Industry and Trade.